Low Income High Living
As we all know, the Colorado housing market has been on steady incline for years with no signs of slowing down in the foreseeing feature. With interest rate below the national average (4.35%), people have been flocking to Colorado from all around the country. Whether it's due to great outdoor activities, the rising economy or maybe even legalization of marijuana, interest rates will continue to rise due to supply and demand. The average price for a newer 2 bedroom house in Denver will cost roughly $1700 per month. While the average price for a 2 bedroom apartment will cost around the same, with a 1 bed apartment as low as $1200 per month. The average income salary for people in Denver is $41,000. Critical thinkers might ask... what about people who aren't able to pay the high living expenses? Are they getting pushed out the state, by the flood of people coming from around the country? Or even worse, become homeless?
New investors are coming to Denver, and they have a solution. Not just a solution, but a way for people to live luxurious with low come.
It's called Lower Income Voucher Equity program or LIVE. This program is designed to help Lower income people to live comfortably without having to pay Colorado high cost of living. Not only that, LIVE provides a structure to help build a nest egg for a down payment for the house of your dreams. Single residents making $23,500-47000 and families of 4 with incomes of $35,500-67,000 will qualify. Residents will receive a 2 year subsidies to occupy the unit. The beauty of this program is, a portion of their rent will be put into a savings account used for a down payment on a house after the 2 years. After doing research, programs like LIVE brings me HOPE for humanity.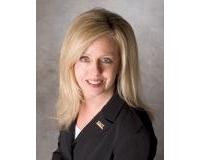 Author:
Sheryll White
Phone:
303-668-8818
Dated:
February 13th 2018
Views:
103
About Sheryll: As a Full Time real estate agent for the past 23 years, Sheryll has helped hundreds of home owners i...